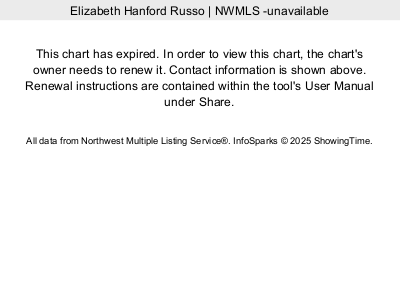 Though I generally walk everywhere, I see the roads are slick all over Seattle and loved it when my general manager called a snow day, before the snow started to stick. So, we know why there aren't very many homes on the market in King County, right? It's even easier to see why they aren't selling at warp speed as in months past. But I still freaking love looking at numbers! When they start moving, this is more interesting to me than watching my outdoor Belltown neighbor screaming at his invisible friend.
The U.S. economy has been doing so well. Unemployment is way down and people are finally getting steady raises. Many like to blame the Federal Reserve for the high prices of homes and interest rate hikes. I think the Fed noticed this, decided to give it a rest and didn't increase rates in January 2019. My local MLS economist informed me, this is called a patient approach, and I think it's starting to help:
The amount of homes that closed escrow decreased by 15.2% for single family homes and 13.1% for condos.
Homes pending a sale increased 10.8% for single family homes and 6.9% for condos.
Total homes currently on the market increased 48.8% for single family homes and 136.7% for condos.
The median sales price increased 6.3% to $450k for a single family home and 4% to 343k for a condos.
Days on market increased 29.7% for single family homes and 84.6% for condos.
Months supply of inventory increased 62.5% for single family homes and 180% for condos.
Home affordability will be the big topic of 2019. Obviously, there are already signs that show our inventory is improving. There are even areas starting to show a year-over-year increase in value (find yours by clicking here). If you're a motivated buyer, and you're already looking at annual goals, many new homes for sale come onto the market immediately after the turn of a calendar year and in early Spring.
Remember, I'm working hard to be your only Realtor. Make contact with me when you're ready?
-Elizabeth Hanford Russo, your total home resource :)
Follow me on Twitter @eliseswalk:
In Seattle Microsoft pledged $475m to fund construction loans for affordable housing over the next 3 years. The other $25m will fund grants to address homelessness. Microsoft is based here and employs around 50k. (WSJ) pic.twitter.com/SsraX2w1Fu

— Elizabeth Russo in Seattle (@eliseswalk) February 4, 2019